Perhaps you just found the perfect spot for your new restaurant, or maybe you feel like your current POS system is holding you back. Is it time to start gathering information about other POS systems to choose from?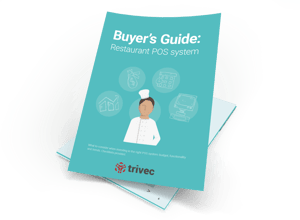 Disregarding of where in the process you're currently at, we've created this guide for you. It provides advice on what to consider when investing in a new POS system - in order to find the very best solution for your business.
Download our buyer's guide and learn more about:
Your specific needs and how to choose the right system
The difference between various POS systems
Trends that affect the development of POS systems, and will continue to do so, within the next few years
The importance of making a long-term investment in a system that will grow alongside your business

Included are checklists to use when you evaluate different systems. They can be used disregarding of which supplier you finally choose.