To have a POS-system that supports your daily business and help you exceed your goals is important. We have created a guide with questions you should ask yourself before buying a new POS-system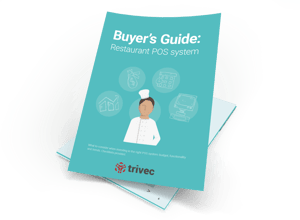 The guide provides advice on what to consider when investing in a new POS system - in order to find the very best solution for your business.
Download our buyer's guide and learn more about:
What features should you look for?
Trends, what should you pay attention to?
Why investing in a technical solution you can grow with is important.

Included are checklists to use when you evaluate different systems. They can be used disregarding of which supplier you finally choose.