Are you dreaming of opening a successful bar? Wondering where to start, which steps you need to take to open a bar, what the latest trends in the industry are, or what budget is needed to get started? In this guide we will answer all your questions related to open a bar.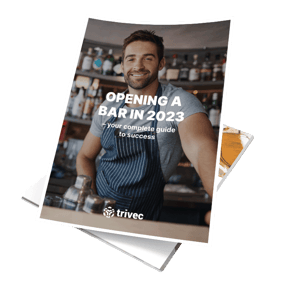 Regulations and certificates to open a bar
How to conduct a market research
Finding the best location
The budget required to open a bar
Popular bar concept


Get your copy today!